Good Data Analysts are in high demand.
FestMan™ Data
School is a place to become one.
Live Instructor-Led Training

Self-paced online courses

Guided Projects

Data Challenges

Capstones
Speak to a Learning Advisor → 0541239290
Start Date
1st January 2022 | Online
Students Testimonials
"The training was very hands-on. My firm has always been skeptical about training offers locally as they always tend to lack in-depth and practical application. But FestMan proved them wrong. I am glad I recommended them to Firm."
~James Etu
Data Analytics Manager
SCG Chartered Accountants
"The courses were very practical and the Facilitators were astute and resourceful. The course curriculum were hands on and very interactive. I believe it will equip and upskill you in the data driven environment, giving you a competitive advantage on how to get, transform, visualize and give compelling insights with data. The Bootcamp will give you the right overview, experience to start work as a Data analyst. The videos and other materials shared were spot on to aid you even after the completing the courses."
~Clement Asante Buabeng
Assurance Manager
Absa Bank Ghana Limited
"Initially, I thought Power BI is for only Visualization but now, I have learnt a lot of methods of doing calculations with DAX. "
After the Bootcamp, I have acquired skills in Dashboarding and Interactive Data Visualization."
~Atsu Agbenyega
General Manager
Wave-2 Analytics
"I enrolled in this Bootcamp with absolutely no knowledge on how to use Microsoft Excel, SQL or Power BI. I didn't even know what a Pivot Table is but after the sessions , I'm able to build my own Dashboards which I'm proud of. I can as well write queries on my own. The facilitators are keen on making sure everyone understands what is being taught. You will appreciate it if you are a beginner and a plus to Experts."
~Sharon Lamptey
Administrator
Bedoshyl School
Data Analyst
Business Intelligence Analyst
Finance Analyst
HR Data analyst
Marketing Data analyst
Fraud Analyst
Data visualization Specialist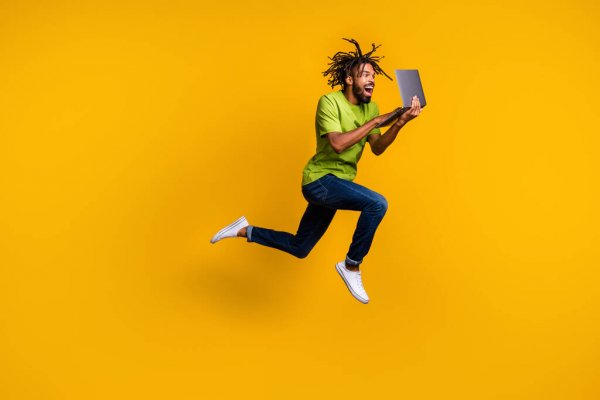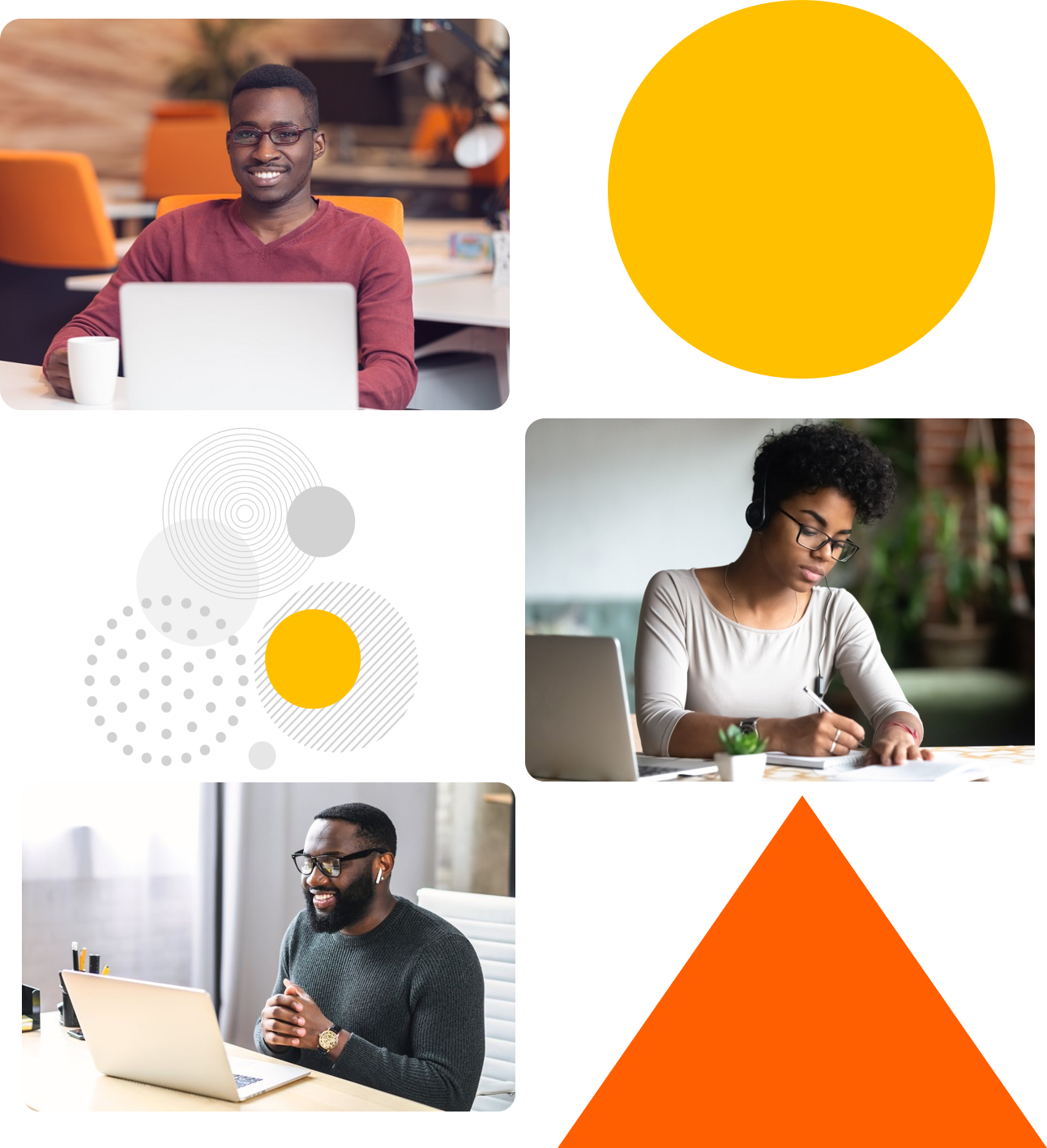 This course is intended for a broad range of candidate backgrounds. It is suitable for professional who want to learn how to accurately perform data analysis using Microsoft Power BI.
It is suitable for data professionals and business intelligence professionals who develop reports that visualize data from the data platform technologies that exist on both on-premises and in the cloud.
Aspiring Data analysts
Financial analysts
Data Scientist
Finance Professionals
Accountants
Business Analysts
Consultants
Research Professionals


Why choose a Data career?
Data is the new oil.


The demand for Data Scientists and Analysts will keep rising.
According to World Economic Forum, by 2025, new Jobs will emerge whilst others will be displayed due to the greater adoption of technology.
Roles growing in demand include :
Data analysts and Scientists
AI and Machine Learning Specialists
Big Data Specialists
Source: World Economic Forum https://www.weforum.org/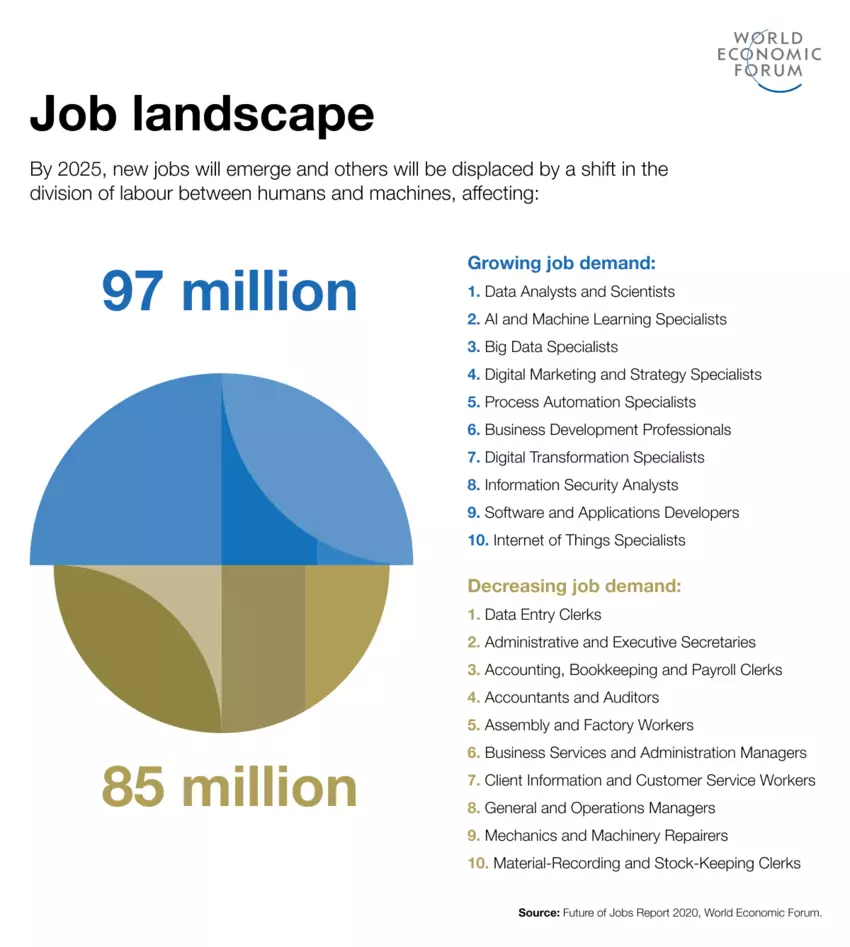 What does a Data Analyst do?
A Data Analyst collects, organizes, and draws meaningful conclusions from data sets.
A data set is any collection of data that relates to a certain subject, such as past customer invoices, school test scores, demographic surveys, or government budgets.
Data is everywhere, which means that a Data Analyst can work across a range of industries, such as tech, marketing, healthcare, education, banking, and more - the possibilities are endless!
Data analysts ask questions, prepare and process data for analysis and analyze data to tell compelling stories through visualizations.
They analyze data to generate business insights. These insights are typically used to help key decision-makers in a company improve their products, processes, and marketing strategies.
Some daily tasks a Data Analyst may perform include:
Collecting and organizing data Analyzing data to identify key trends and patterns
Using data visualization tools to present findings
Creating and/or presenting data reports for team members
Collaborating with team members to identify and solve business problems
Master in-demand Tools
The program's curriculum is challenging, comprehensive, and constantly updated, ensuring you are always learning the most in-demand data analytics skills, techniques, and tools used by Data Analysts.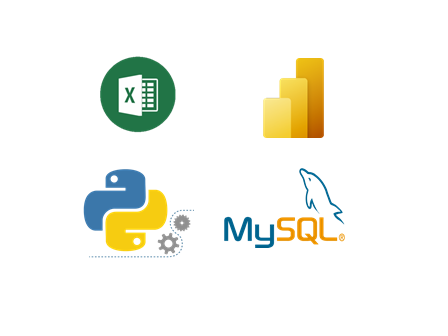 Our learning methodology replicates how Data Analysts work in the Real World.
We expose you to the most popular and powerful tools Data analysts across the globe in all industries use to analyze and visualize data.
Course Modules
🔸Modern Excel for Analyst
Learn how to consume, transform, model, and visualize data in Excel and Power BI
Module 1 Import Data from multiple sources
Module 2 Clean and Transform Data in Microsoft Excel
Module 3 Data Modeling
Module 4 Performing Calculations with DAX
Module 5 Time Intelligence Calculations
Module 6 Dashboard Design and Reporting
Final Capstone
🔸 SQL for Data Querying and analytics
Master SQL, the core language for Big Data analysis, and enable insight-driven decision-making and strategy for your business. Through hands-on learning, you'll load, extract, and manipulate data from relational databases.
Module 1 SQL Fundamentals
Module 2 Joining Data in SQL
Module 3 Intermediate SQL
Module 4 Reporting in SQL
Final Capstone
🔸 Power BI For Analytics
Learn how to turn data into actionable insights and build powerful end-to-end business solutions using Microsoft Power BI.
Module 1 Get Started with Microsoft Data Analytics
Module 2 Prepare Data in Power BI
Module 3 Clean, Transform, and Load Data in Power BI
Module 4 Designing a Data Model in Power BI
Module 5 Create Measures using DAX in Power BI
Module 6 Time Intelligence Calculations
Module 7 Optimize Model Performance
Module 8 Create Reports
Module 9 Create Dashboards
Module 10 Perform Advanced Analytics
Final Capstone
🔸 Python Fundamentals
Build your data analytics skills with Python for analytics Courses. No prior coding experience required. In this course, you'll learn how this versatile language allows you to analyze, manipulate, and visualize data—all integral skills for any aspiring data analyst.
Module 1 Python Foundations
Module 2 Intermediate Python
Module 3 Manipulating Data with Pandas
Module 4: Data visualization
Final Capstone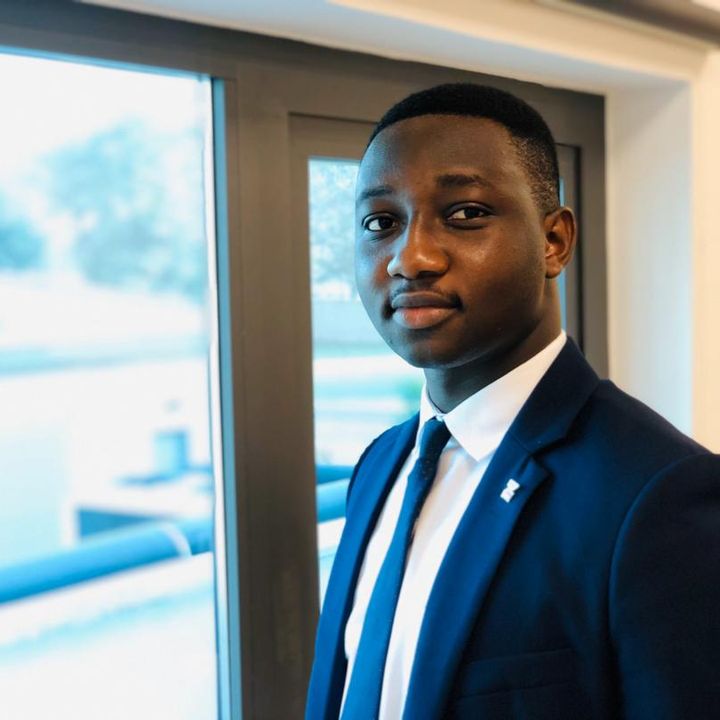 Alumni SPOTLIGHT
"My learning experience at FestMan Data School was very exciting. You are always engaged to analyze real-world data using various tools and put in a position where you are supposed to make sound business decisions from your analysis. "


Kennedy Dusu, a Chartered Banker, Zenith Bank Ghana Ltd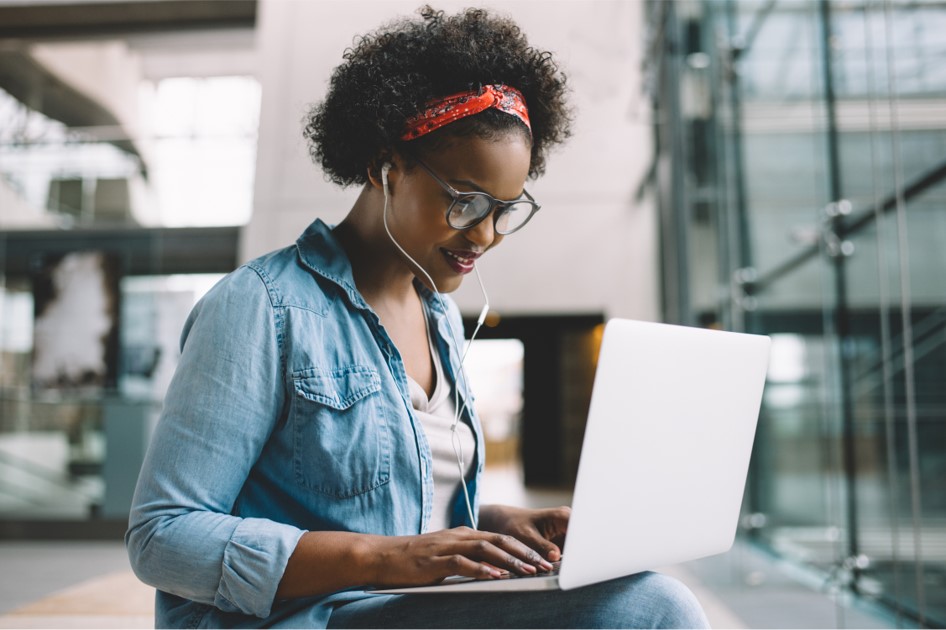 Learn Anywhere on any device
In addition to our live instructor-led sessions, you will also have access to our cutting-edge online learning platform where you can access the recorded videos and assignments and learn anywhere on any device at your on pace.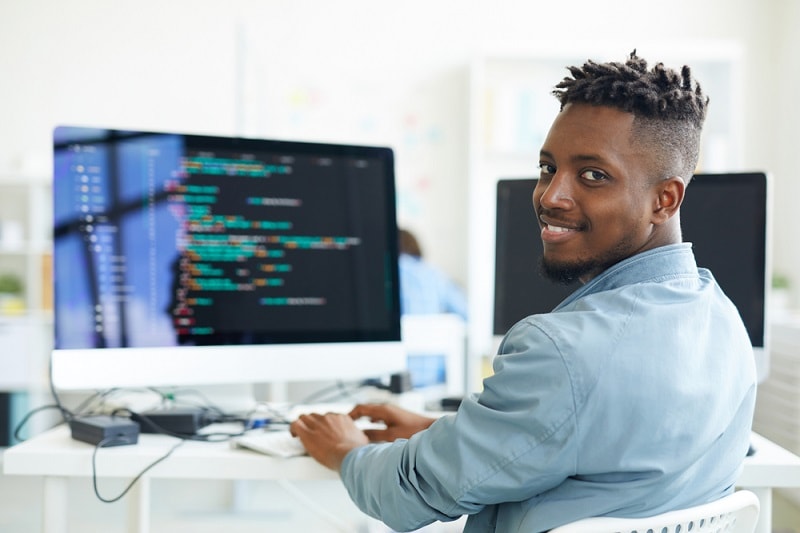 Gain real world work experience
Our learning methodology replicates how Data Analysts work in the Real World. This program exposes you to the key practical skills you need to succeed as a Data Analyst.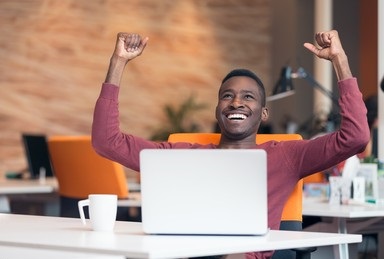 Career mentoring and guidance
Our Seasoned and Certified Instructors will provide you with career advice and guidance to help your build portfolio and achieve your career goals.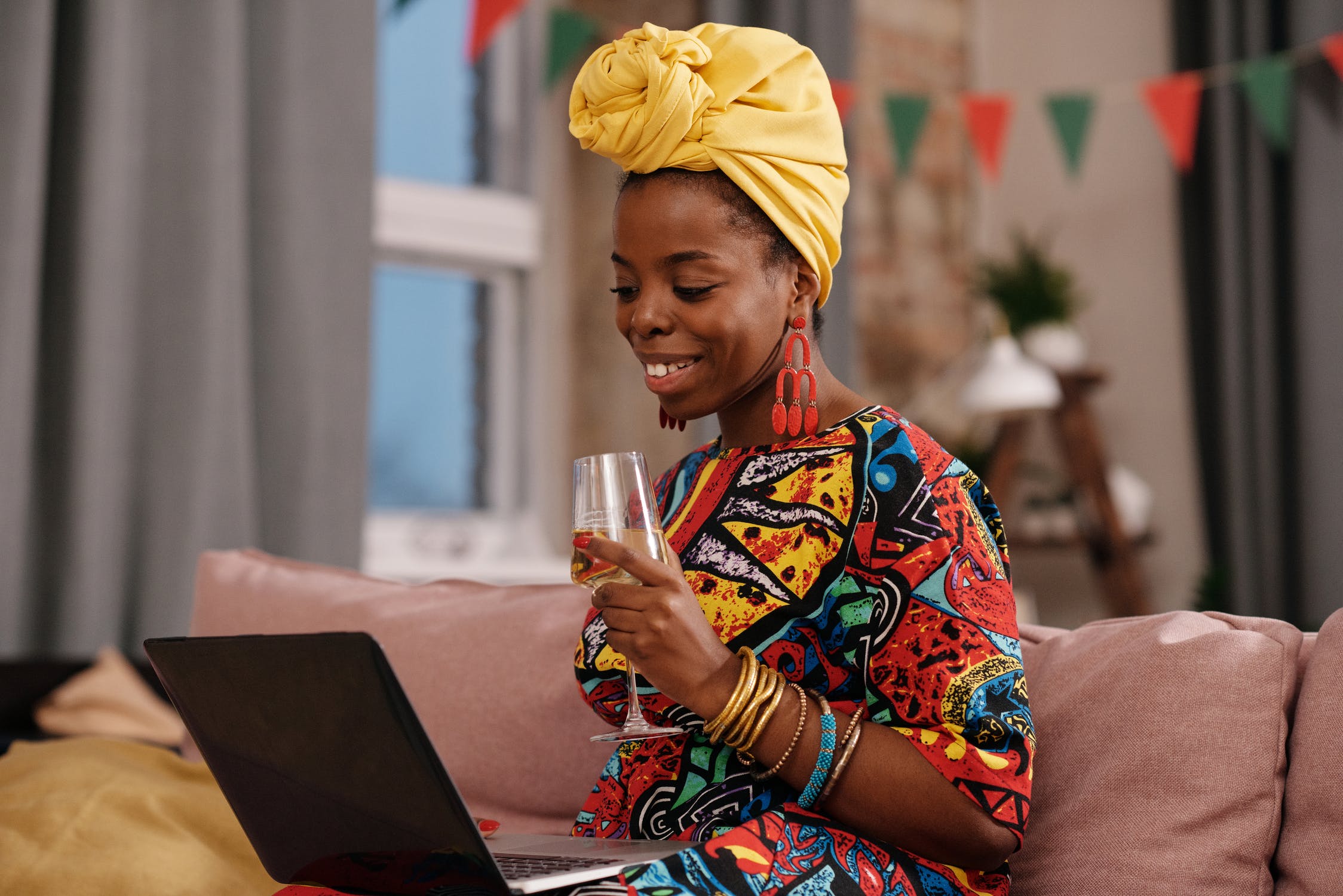 Ready to Rock✌ your career?
Join a network of over 10,000 professionals who have transformed their career with FestMan.
Data Science
Financial Modeling
Data Analytics
Business Intelligence
UX Design
Data Analytics
Applied analytics in Finance